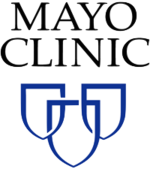 04/23/2020
200 First Street SW
Rochester, Minnesota 55905
507-284-2511


Kenton R. Kaufman, Ph.D., P.E.
Director, Orthopedics Biomechanics
Laboratory
W. Hall Wendel, Jr, Musculoskeletal Research Professor
507-283-2262, Fax 507-266-2227
Dear Brian,
I am writing in support of your proposed project, "Effectively Measuring the Human Impact of Lower Limb Prosthetic Prescribing Patterns Over A 12-Month Period".
Earlier this year we met and discussed Vanguard Metrics and Analytics efforts relative to the important work of collecting patient-driven outcome information. I believe these efforts to be foundational to provide standards of effective care to the lower limb loss community. These efforts will inform all of the current prescriptive protocols of the prosthetic profession and the effectiveness of these protocols. Future work will be able to build off these efforts and results.
I am supportive of your current efforts to collaborate with a national utilization management company to try to bring cost effective care to the lower limb loss patient population. This is the first effort I know where a payer organization, outside of a Governmental agency, wants to collaborate on a project with the patient's interest in mind.
I will be happy to serve on a Scientific Advisory Committee for this project.
I sincerely hope the AOPA Review Committee will find this as an "exceptional" proposal and support this innovative work.
Sincerely,
Kenton R. Kaufman, Ph.D., P.E.
W. Hall Wendel, Jr, Musculoskeletal Research Professor
Director, Motion Analysis Laboratory
Professor of Biomedical Engineering
Consultant, Departments of Orthopedic Surgery, Physiology and Biomedical Engineering