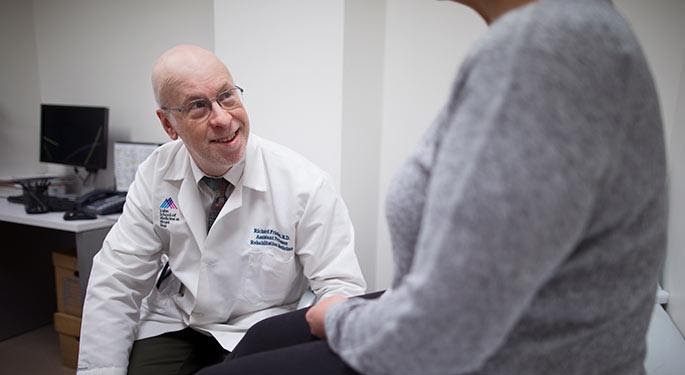 You have a new patient you have just met for the first time and have completed all of your clinical assessment tests and evaluations. Based on this you have formulated a treatment plan. Before you can begin to treat the patient, you will need to obtain a prior authorization form the patient's insurance company. You know they will want evidence of medical necessity and some assurance the patient will benefit from this treatment. So how do you provide this assurance?
You can go to your Dashboard and search for patients who present as closely as possible as your new patient. For example, search by gender, then by age, then by reason for amputation, then by level of amputation, then by left or right, etc.
You will see how many other patients you had who presented a similar clinical picture, how you treated them and what their Functional and HRQoL scores were to justify why you want to treat your new patient in a similar way.
Your search results show your clinic results in blue as compared to the rest of the participating clinics in green for each time interval.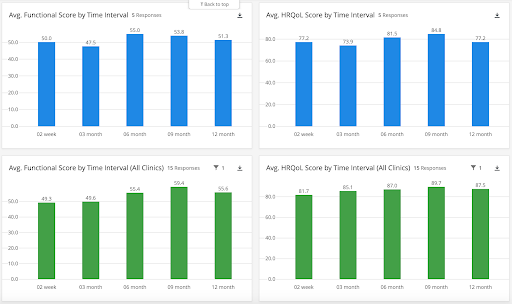 Copy of Functional and HRQoL
Contact us for a tour of the full dashboard at 920-544-5045 or email at blg.gustin@gmail.com.