How to reduce the number of times you get this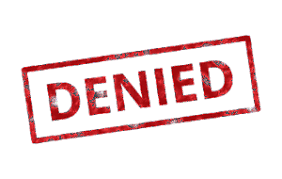 Or this
Vanguard Metrics and Analytics can help you understand the various policies you need to address in your clinical documentation BEFORE you submit a claim.
In the event you receive notice of an audit, it is important you only respond to exactly what the audit rationale states, nothing more, nothing less. Vanguard Metrics and Analytics can review the verbiage in your audit notice and craft a response accordingly.
Today, socket replacements are being audited on a regular basis. You can search your Dashboard for all of the patients you provided socket replacements for and provide details on their Functional and HRQoL scores as a portion of your response.
Contact us for a tour of the full dashboard at 920-544-5045 or email at blg.gustin@gmail.com.